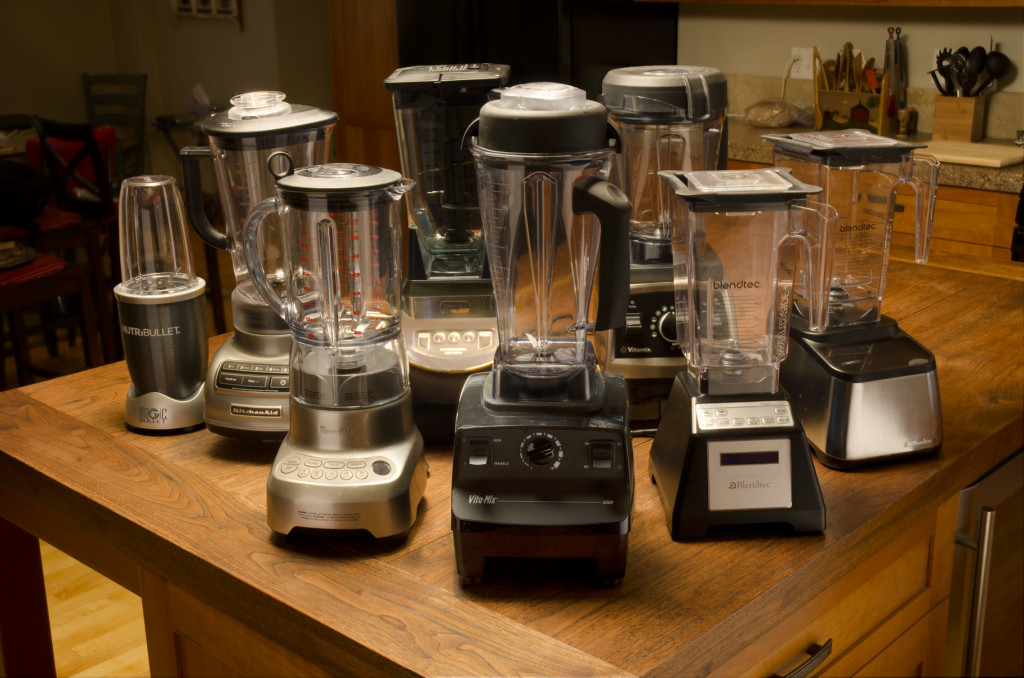 A blender can help you transform your health and life. Our goal is to cut through the marketing confusion and show you what the top-selling and highest-rated blenders actually can do.
The foundation of our approach is testing and data collection.
Our team has over 20+ years of daily blender usage and testing experience.
We track the recommendations of leading review authorities AND the usage of blenders among leading health, nutrition, and fitness experts to see what they use to successfully achieve their goals, and WHY.
How We Can Help
We've discovered that people prefer 3 methods of finding the blender that fits their needs. These are as follows:
1. Expert Recommendations – For those "maximizers" (shoppers who want the absolute best of anything period) we've collected every useful data point about what the top review authorities recommend, what the top experts use, and what we've found to be the best based on our own testing. We've compiled this data to create the most comprehensive and data-based summary of what the best blenders are and why.
2. Comparison Shoppers – Other people aren't necessarily looking for the absolute best blender that money can buy, but the best as it relates to both their needs and compared to other blenders in a specific price category. To that end we built our interactive tool to compare blenders as the most useful way to help make a decision. Our comparison tool allows you to compare the best selling and most recommended blenders across the 4 major price categorizes. You can't go wrong if you use this tool!
3. Product Researchers – Our last group of shoppers know that they need a blender but don't actually know all the functions a blender can have and which ones they need. To best help these shoppers, we created our Ultimate Blender Buyer's FAQ which covers the "must-read" questions you should know to help to make the best blender purchase.
Our Purpose & Values
Giving Back – We want to help others be opened up to a whole new world of ways to eat that can have a huge impact on both your health and the world around you. To this end, we donate 20% of our profits to select organizations which help improve the world by providing nutritional educational material such as NutritionFacts.org as well as VeganOutreach.org.
If you are interested in buying a blender to help improve your health by eating more plant-based and whole foods, we highly recommend checking out all the great resources and information on these websites.
Transparency – There's a lot of responsibility when it comes to testing products and making recommendations. We take this responsibility very seriously and strive to create the most transparent processes possible for our ratings and recommendations. We work hard to accurately document and present our findings.
One of the inherent challenges of choosing the best product in the market is doing this while remaining objective and not appearing as if we are covertly marketing for any brand or manufacturer. Our philosophy is that the more effective, persuasive, and transparent our testing guidelines, the better the marketplace will help improve the products so that everyone benefits.
If you have any questions about our ratings or testing methods feel free to get in touch.
Our Team
BestBlender.com is made possible by a team of 9 hard working and passionate people.
Matt Sedlacek
Founder & Chief Blender Evangelist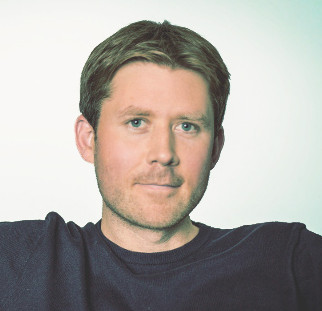 BestBlender.com was created in 2014 by Matt Sedlacek. Matt's journey of blender discovery started in 2007 after creating the website PerfectSmoothie.com. This started as a fun project to document what he was learning about smoothie making to teach and help others. Soon the traffic grew and to date the website has received over 3 million visitors.
After doing lots of product research for PerfectSmoothie.com he realized the strong correlation between people being successful at achieving their goals with that of buying the right blender. To this end the idea for BestBlender.com was born and several years later the vision has finally become a reality.
What he does: Matt manages BestBlender.com and oversees the accuracy of product recommendations. He owns, tests, and regularly uses the following blenders: Vitamix 5200, Vitamix S30, Vitamix Professional Series 750, Blendtec Total Blender, Blendtec Designer Series 725, Oster Beehive, Breville Hemisphere Control, Ninja Professional, NutriBullet 600, KitchenAid Diamond 5-Speed, and the Philips HR2094.
Contact: matt (at) bestblender (dot) com | Google Plus+ | Linked In
Mel Mason
Health, Nutrition, & Usability Adviser – Outreach Specialist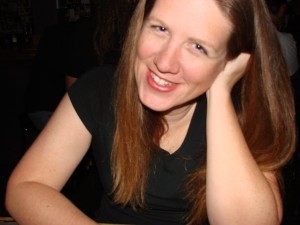 Mel is a certified health coach, licensed massage therapist, and a graduate nursing student. For a decade, she worked at the Center for Integrative Medicine at the University of Arizona on an award-winning web development team. She's been a vegan for over 10 years and is excited to help support BestBlender.com's mission of helping people consume more plant-based foods.
Mel was employed at Dr. Andrew Weil's Center for Integrative Medicine at the University of Arizona from 1997 until 2007. She aided in the development of a groundbreaking online program for doctors who were interested in incorporating alternative therapies into their practice. Mel worked with health professionals to develop web-based curriculum in many modalities, including the areas of nutrition, mind-body medicine, botanical medicine, manual medicine, cultural issues in healing, and Chinese medicine, to name a few.
What she does: Mel leverages her expertise in online usability, research, and blenders to help makes sure our site is as user-friendly, accurate, and helpful as possible. She additionally helps with product testing as well as outreach to help collect our expert data usage information. She currently owns and regularly uses the following blenders: Vitamix 5200, Vitamix Professional Series 750, Blendtec Total Blender, Breville Hemisphere Control, Ninja Professional, NutriBullet 600, and the KitchenAid Diamond 5-Speed.
David Bosworth
Community Expert & Adviser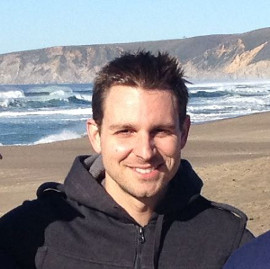 Our website has been made possible as a result of great feedback from lots of our readers. We like to have all of our site's features, research and rating methods validated by others in our community that are making smoothies and blending heavily every day, out there in the trenches.
Dave bought a Vitamix 5200 blender in 2006 and has been blending regularly ever since. His favorite things to make with a blender are smoothies and the occasional gourmet Pisco Sour. His main goals in smoothie making are to help supplement protein by adding protein powder (to support muscle mass and fitness goals) as well as adding things like green tea for increased energy.
What he does: Dave was one of our first community members to help participate in improving our site's content and blender drink recipes. Whenever we are planning changes or implementing new ideas he is one of our go to people we turn to for feedback.
Jerry Ferguson
Photography & Videography Adviser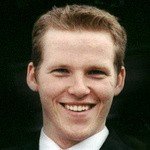 Jerry is the founder of JerryFergusonPhotography.com and has over 20+ years of experience in the fields of photography and videography. In addition to being a photographic genius he currently moonlights as a quasi Avengers-esque super hero flying over the city of Phoenix, Arizona via chopper filming footage for various news organizations and publications. He also makes a mean green smoothie, which he prefers to call a purple smoothie, since it is loaded with blueberries.
What he does: Jerry provides best practice advice and guidance on all photographic aspects for BestBlender.com. From setting up light kits, to photographing recipes, to advising on our various video shoots, he let's us know what to do and how to do it.
Anne Schmidt
Lead Web Developer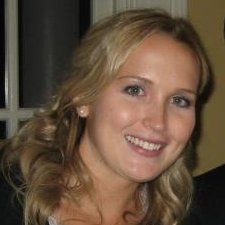 Ann is a developer from Austin, TX and specializes in all things WordPress. She taught herself HTML and has been building websites since the 7th grade. Anne has expertise in HTML5, CSS3, PHP, Javascript and JQuery. Before becoming a full-time web developer she worked in mergers & acquisitions, strategy and finance.
What she does: Anne is our lead programmer and has developed the amazing tools you see throughout the site, including our comparison tool and blender recommendation quiz.
Tara Bzdok
Nutrition & Recipe Expert, RD, CSR, & LD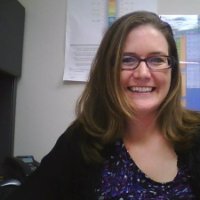 Tara is a registered dietitian, licensed in the state of Texas and board certified as a specialist renal nutrition. She spends most of her time providing medical nutrition therapy to patients with chronic kidney disease, diabetes and end stage renal disease.
What she does: She enjoys developing blender based recipes, creating them and photographing them for BestBlender.com as a way to share her nutrition knowledge with others and to promote a healthier lifestyle for her family and her patients. She helps develop many of our great tasting and healthy recipes that we share with our readers. She additionally helps with product testing and currently owns and regularly uses the Vitamix 5200 and Blendtec Total Blender.
Jennifer Shick
Graphic Designer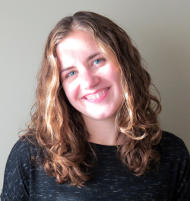 Jennifer is a talented creative and graphic designer based in Pennsylvania.
What she does: Jen creates all the information graphics for our site. She works with us from conception through to final production to make sure that our information is presented graphically in the most effective, understandable, and user-friendly way. She additionally uses her amazing Photoshop skills to help improve the quality of photographic and other images. Jen designed the logo for our BestBlender.com.
Community Feedback & Volunteers
Our team is additionally supplemented by 2 volunteer community testers, which help independently verify and confirm all of our findings and claims.
Interested in helping? Use our contact form to get in touch!